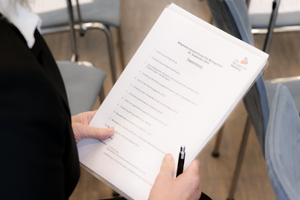 City Management promotes the attractiveness of the city centre as a shopping metropolis, acts as initiator for marketing, cleanliness, and social projects. City Management is continuously working on new events.
City Management represents the interests of its members in the face of politics, administration, and the police force and, at the same time, is a competent contact for these institutions. With a significant voice, the partners reach a great deal of attention and acceptance.
City Management connects its internal and external partners: The extensive network provides its members with contacts, knowledge, and opportunities to influence and design. City Management also supports individual issues and projects of its members.
Due to the coordinated activities of the network, members save costs, energy, and money. For example, City Management takes over the central public relations for the four Sunday shopping dates, is present at various fairs and exhibitions, and initiates events with national appeal.
City Management operates actively in public relations for the common objectives.